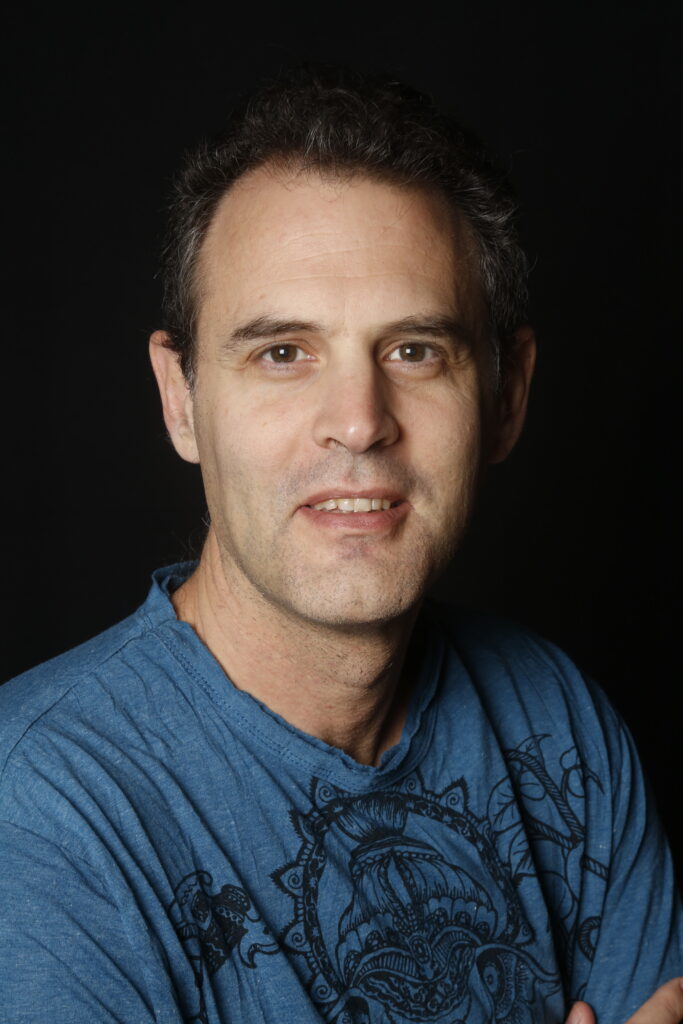 Michaël Szyper is an Belgian author and spiritual teacher. For more than two decades, Michaël has been sharing the possibility to realize true nature and to live this profound liberation of consciousness in daily life.
In 2016, with his partner Della, he co-founded the School of Reality in Belgium and Quebec. The School offers an novel and inclusive approach that bridges spiritual awakening and psychotherapy and highlights the importance to live in our relationships the inherent qualities of true nature such as gentleness, openness and empathy.
Michaël studied law, psychotherapy and worked ten years in the business field. He had a spontaneous awakening into emptiness in his childhood and early on travelled throughout India to sit with awakened beings. At the end of his twenties, an Indian sage invited him to share the non-dual nature of existence. Later on, Michaël had a near death experience during which his consciousness fully merge into the Unconditional Love and Infinite Light of God, which he shared in his last book Love Light translated from French into English.

More information on the first part of Michaël's journey towards non-dual consciousness is available in French in the free ebook Témoignages et questions sur l'Éveil d'enseignants francophones de la non-dualité containing testimonies from contemporaries French speaking teachers of non-duality.